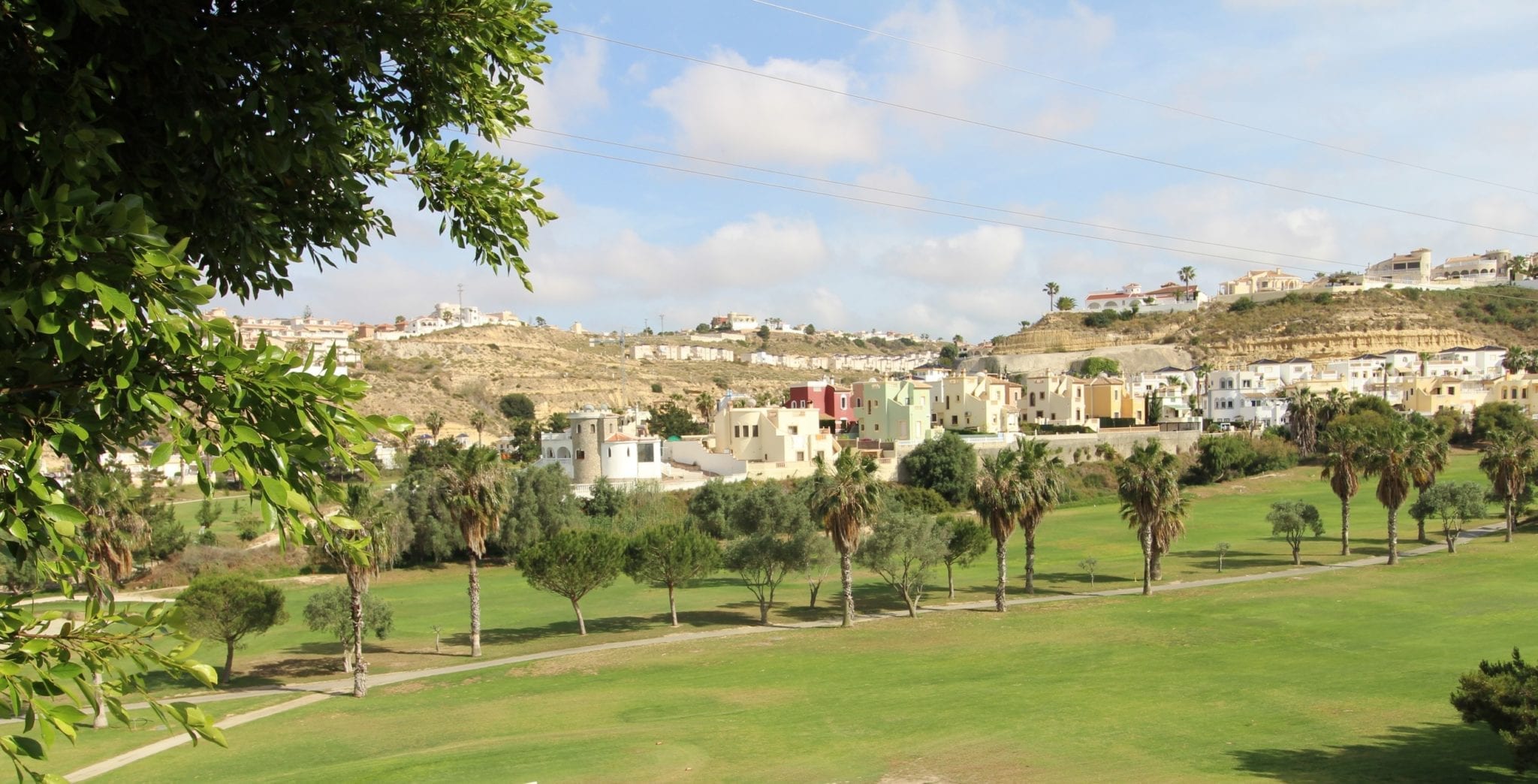 Ciudad Quesada is located approximately 8 kilometres inland from the Costa Blanca at Guardamar de la Segura.
Alicante and Murcia airports are both 50 kilometres away and the nearest beach is within a 10 minutes drive.
The town centre of Ciudad Quesada is well provided with shops, bars, restaurants, a golf course and its own water park.
There are many championship golf courses to choose from: Villamartin, Las ramblas and Campoamar are the closest. There are many more within an hour's drive.
Torrevieja town and other markets nearby are open every day during the summer months.
There are an abundance of flamingos and other wildlife on the salt lakes and the area is considered to have a very healthy climate.
For a day or evening out, Torrevieja is close by. One of the greatest tourist attractions of Torrevieja has always been it's variety of entertainment for families and young people. There are more than a hundred night bars, the majority concentrated in the so-called El Baluarte area in the La Punta district, which have become a major attraction for thousands of people from all over the world.
The many Blue flag beaches of Torrevieja, Guadamar del Segura, and Santa Pola are all within 15 minutes drive.
Ciudad Quesada enjoys a typical Mediterranean climate; as is it is surrounded by mountain ranges, it can sometimes get very hot in summer, but it is protected against the cold North winds in winter. The area averages nearly 3,000 hours of sunshine each year and the average temperature easily exceeds 20 degrees.
In 1986 the World Health Organisation recommended the climate of the area as one of the most equitable in the world - neither too hot in the summer nor too cold in the winter. On average it can boast 325 sunny days each year making it an ideal all year round destination.